Page 39 - DIY Investor Magazine | Issue 38
P. 39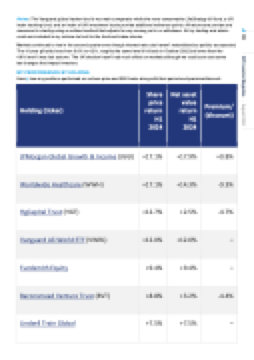 The critical aspect of this innovation
Technology also has a role to play in helping us tackle the
is that it makes investing in a range
climate crisis. The UK has a substantial number of ageing and of different asset classes a far more
energy-inefficient buildings, and newly introduced regulations democratised process, removing
will go some way to making UK buildings more energy-efficient. the traditional barriers to entry
Refurbs will be expensive, but through IPSX, the world's first that left many individual investors
regulated property trading exchange, building owners can sell 'shut out' from investments like
a percentage of the building's equity to fund refurbishment and commercial real estate.
upgrade costs, using the latest innovations in engineering and sustainable building materials.
OWNING PROPERTY IN THE FUTURE - THE MULTIPLE
APPLICATIONS OF BLOCKCHAIN
It will not be too long before the technology you have been reading about in the media becomes a reality for commercial The idea of commercial real estate investment via a regulated
real estate investors – helping them to gain a better
property stock exchange would have been unheard of in
understanding of what a property is used for, where it is located, the past. But blockchain can enable 'fractional ownership' of
and the reasons for its valuation.
commercial real estate assets, allowing investors to own a
portion of a property rather than having to pay the full purchase
We expect all commercial real estate investors will soon
price.
be using products like Apple's recently launched 'Vision
Pro' headset to take a virtual tour of any building they are
This fractional ownership model lowers the entry barrier
considering buying shares in.
and further enables smaller-scale investors to participate in
commercial real estate investments (in the same way that they
Instead of the days when only the big investment managers
can with IPSX) which were previously inaccessible due to the
had access to a company's senior management, very soon prohibitive costs of buying outright.
investors will be able to sit in a virtual room alongside a
39
Aug 2023
DIY Investor Magazine ·
    Importantly, blockchain also offers a transparent and indisputable ledger where transactional information and ownerships are recorded. All property details, historical records, legal documents, and due diligence reports can be stored on the blockchain, making it accessible to all relevant parties, and no-one else.
WHAT DOES THE FUTURE LOOK LIKE?
For a start, paper share certificates will soon become outdated. The Digitisation Taskforce, chaired by Sir Douglas Flint, is driving forward the modernisation of the UK's shareholding framework and aiming to end the use of paper share certificates, 30 years after the first attempts to do so.
Estimates of the number of certificates held vary from 8.6 million to 10 million, about half of which are in the same five companies.
Eliminating certificates would save issuers millions of pounds per year, as well as the obvious environmental benefits.
chairperson, CEO or CFO and ask the questions that matter to them.
Technology will have other useful applications too. You could take a walk around a proposed new development, visualising what it will look like when completed. You will be able to find buildings with a barcode or QR code that can be used to download investment details or even an IPO prospectus. These are current innovations that will soon be applied to investing in commercial property.
IPSX: BLENDING INNOVATION WITH A TRADITIONAL ASSET CLASS
Innovation takes many forms. Some of the most effective examples are those that provide a unique way to accomplish what is already considered a trusted concept. IPSX offers a new way to participate in one of the oldest and most traditional asset classes there is – commercial real estate.
Richard Latter is Director of Distribution at IPSX, the world's first regulated stock exchange dedicated to trading commercial real estate.